Hour of Code: How Students are Learning about Computer Science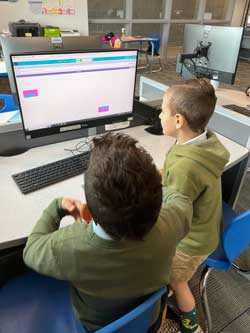 The Hour of Code is a global movement during Computer Science Education Week (December 5 to December 9) to introduce students to computer science and computer programming. This year, over 200 kindergarten through sixth-grade classes in QCUSD are participating in this year's Hour of Code event.
"What is so great about coding is it allows everyone to go at their own pace," said Shannon Lines, who is a SmartLab facilitator at Katherine Mecham Barney. "Some classes have brand new coders and others have students that are designing their own games."
The activities selected are all completed on a computer during this one-hour class. Ranging from basic coding skills such as putting a puzzle together to more advanced skills such as creating their own game.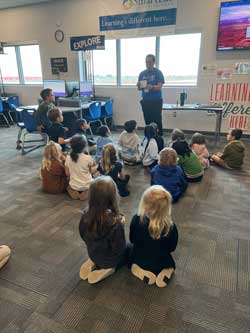 Students also learn life skills in coding class which include problem-solving, teamwork, and focusing on the task at hand.
"The best part of coding is when the older kids are struggling to code a lesson and they are literally working on it for ten to twenty minutes to advance," said Lines. "And you can see the frustration but you keep encouraging them. Eventually, one group gets it and the excitement is contagious because now what they all thought was impossible is now achievable. Then another group gets it and so on."
To learn more about other educational resources QCUSD offers, please visit the Educational Service page.