Meet the Superintendent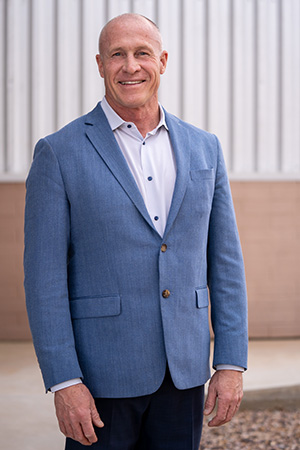 We believe that character development is a partnership between individuals, family, school, and community. We believe in treating every person with dignity, as each one has inherent value, unique strengths, and valuable perspectives. Using the latest technology and teaching materials, we believe the pursuit of life-long learning is essential for personal development and community growth. Every individual has the power to affect change in his or her life and community.
Queen Creek is one of the fastest growing districts in Arizona, and every one of our schools earned either "A" or "B" ratings from the Department of Education. We cannot achieve this success without the cooperation of our students, their parents and guardians, and our business and agency partners. We are excited about bond and M/O overrides that our voters recently approved. We depend on our citizens placing their confidence in our ability to invest their tax dollars wisely, providing the young people who will be the next generation's leaders, both locally and globally, with a world-class education.
With the support of our community, our highly qualified teachers, and our support staff, we can provide a well-rounded educational experience for our students. The governing board members share our love for children and our desire to help each child reach his or her maximum potential. Our schools set high academic expectations for both students and teachers to ensure that we prepare our students for the lives they lead outside of school.
The Queen Creek district takes great pride in the opportunities we offer our students both in and out of the classroom. We are proud of the comprehensive pre-K through 12th-grade academic programs we offer to meet the needs of all our students. We engage our students in rigorous curriculum through a mastery learning model that is complete with gifted education, character education, leadership development, and a technology-rich, 21st century environment. We have quality programs in regular education, special education, and early childhood education as well as career, technical, and alternative high school services. In addition, we offer a broad selection of extracurricular activities and fine arts programs.
We are proud to be the school district of choice for the East Valley, providing students a safe, resource-rich learning environment that ensures academic success.
Sincerely,
Perry Berry
Perry Berry, Ed. D.
Superintendent
Excellence Through Leadership: Engage, Empower, Excel