Arts in Education Week: The Kiln at Katherine Mecham Barney Elementary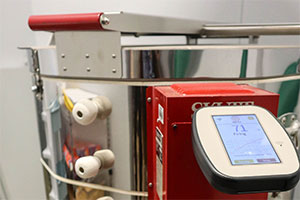 From the Schnepf family to the Barney family, several of the Queen Creek Unified schools are named after the founding families and members who helped build the Queen Creek community. 
For one QCUSD school, the legacy of a founding family member lives on through one of her greatest passions. The Barney family donated the kiln at Katherine Mecham Barney Elementary (KMBE) as a way to honor and remember Katherine Mecham Barney's favorite hobby. "I believe that access to both an art curriculum and a kiln honors and reflects Katherine's love of art and love of ceramics," says Alyssa Thomas, art teacher at KMBE. "This is something that most students at the elementary level do not have, so it is a special aspect of our school's commitment to honoring her practices."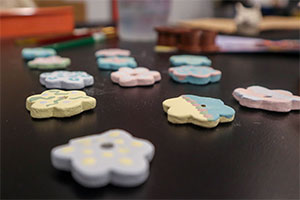 A kiln is used to bake, or dry, clay for calcining lime or firing pottery. In the use of the electric kiln at KMBE, students learn about the ceramic process and working with clay. "3D art-making is an integral part of art education," says Thomas. "Having a kiln introduces students to ceramics, and helps them develop further knowledge on creating forms and working outside of traditional 2D art-making methods." 
Students at KMBE will begin working with and learning about the kiln in December.