Never Too Late to Get Your GED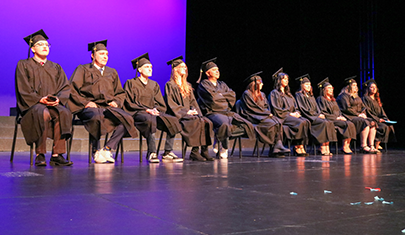 Traditionally, students receive their diplomas when they are in high school. They go through all four years of taking classes and exams eventually walking with their peers on graduation day.
However, there are many who never obtained their diploma and are often labeled as dropouts.
"Many have been told they couldn't do it, they shouldn't do it, or they were not smart enough, said Anita Ensley, lead instructor at the Queen Creek Family Resource Center (QCFRC).
She went on to explain how some students who enroll in GED classes often feel the burdens of the dropout label, but many grow confidence in their hard work and success.
"To witness students try and try again with determination and perseverance, especially in subject areas that are difficult, is rewarding," said Ensley.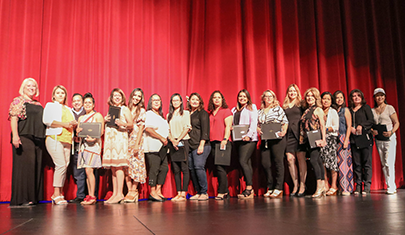 Alex Wood was a student for over two years to earn a GED and never let the stigma of not having a high school diploma get in the way.
"The most rewarding part was the knowledge that I did something that I didn't have to do," saids Wood. "I chose to finish my school, and no one else can take the credit for it."
Both Wood and Ensley have noted how the educators and fellow students are a great support system for all students at QCFRC. They are cheerleaders, mentors, and motivators to everyone they work with.
When asked what advice she would give to anyone who is thinking about getting their GED, Wood responded, "In every way that matters, a GED is equal to a high school diploma, and don't let the stigma be the reason why you don't get your GED."
Please visit our Family Resource Center page if you wish to learn more about the QCFRC and the classes they offer.