Teacher Grant Winners 2022
The Queen Creek Schools Education Foundation (QCSEF) partners with the community and businesses to promote excellence through leadership in education.
This year, they awarded over $7,000 in grants to teachers in QCUSD. The winners will use their awards to help enhance their classroom and course resources. Below are this year's winners and their plans for the grants:
Karrissa Seabright from DME - Letter and word study
Shannon Lines from KMBE - Robots for coding
Rebekah Lowe from JBE - Bass xylophone
Eric Hillebrandt from QCJHS - Electromagnetic models
Rachel Stangler from QCHS - Literacy
Jamie Glen from FMSE - ELP engineering kits
Heather Penner from FBPE - Technology/iPads
Heather Yordy from CHS - Reading resources
Alexandria Milan from QCE - Growing with science
Heather Raymond from DME - Headphones/science pack
Visit the Queen Creek Schools Education Foundation page to learn more about how to help our schools, students, and staff.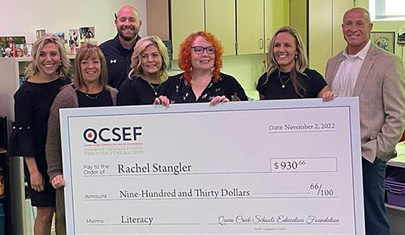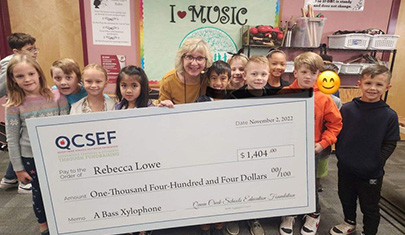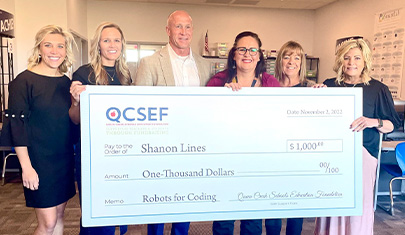 Teacher Grant Winners 2022