QCSEF's Annual Softball Tournament Hits Fundraising Out of the Park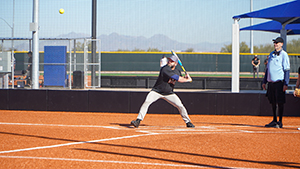 The Queen Creek Schools Education Foundation's (QCSEF) Third Annual Softball Tournament hit it out of the park Wednesday, raising more than $40,000 for teacher grants and student scholarships in the Queen Creek Unified School District. QCSEF partners with businesses and the community to promote excellence through leadership in education, providing financial support for students and teacher projects.
Between the business community and QCUSD, the tournament brought 12 teams and dozens of sponsors to support education. The new Legacy Sports Complex in Mesa hosted this year's tournament and raised more money than the previous years. Rytan Construction won the championship, but QCSEF Treasurer and Queen Creek resident Tyler Shupe says the real winners are teachers and students.
"The foundation and our business partners work hard to put on this tournament," he said. "Not only is it a great time, but knowing we're making a difference to local students and teachers makes it even more rewarding."
For more information or to donate to QCSEF, please visit Queen Creek Schools Education Foundation.