Construction Updates
Queen Creek Unified is one of the fastest-growing school districts in Arizona. A third high school is now under construction, with an expected opening in 2022–2023.
High School #3
As one of the fastest growing districts in Arizona, Queen Creek Unified School District is excited to bring another quality high school to the students and families we serve. QCUSD's third high school will be located at:
21942 East Riggs Road
Queen Creek, AZ 85142
Schnepf Elementary Progress
The Queen Creek Unified School District would like to welcome Schnepf Elementary School to the QCUSD family. Schnepf Elementary, open July of 2021, and is located in the Harvest at Queen Creek subdivision near Gary and Riggs Roads. Please visit the Schnepf Elementary School website to learn more.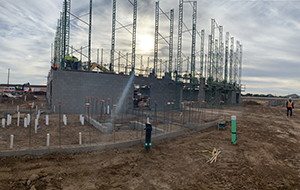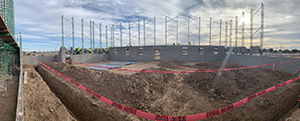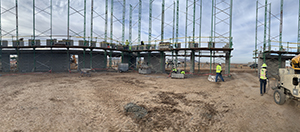 KMBE Phase 2 Progress
Phase two of KMBE will include an additional classroom and media center.