Career Development Month: How QCUSD Students are Preparing for Their Future
You may have noticed QCUSD participates in a weekly spirit day called College Wednesday. Every Wednesday, students and staff wear shirts featuring a college, learn cheers from the teacher's colleges, and receive campus visits from various colleges and universities.
This isn't the only way QCUSD helps students to think about their future:
Elementary Level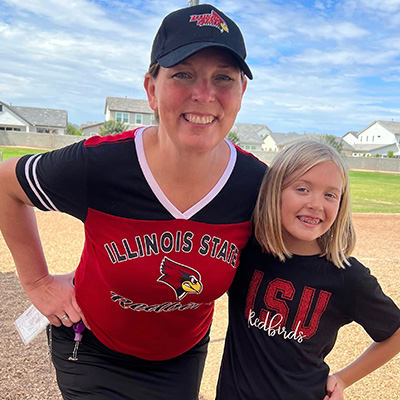 All elementary schools hold numerous career days throughout the school year. Parents and volunteers come to talk to kids about their careers, answer questions, and show them many different career options they can pursue.
All 5th grade students participate in two events/field trips each year. One trip focuses on Junior Achievement (JA) A Biz Town, a hands-on program that introduces students to economic concepts, workplace skills, and personal and business finances in a student-sized town. Students first take part in classroom lessons in preparation for the event where they learn about working in and being consumers in today's world.
Advancement Via Individual Determination, or AVID, is a college and career readiness system aimed at preparing all students for the lives they will lead after graduation. AVID encompasses instructional best practices that are embedded into daily lesson plans that facilitate rigorous and engaging learning opportunities to build skills, habits, and behaviors in a safe, college, and career-going atmosphere. This system is implemented at all levels throughout the district.
Secondary Level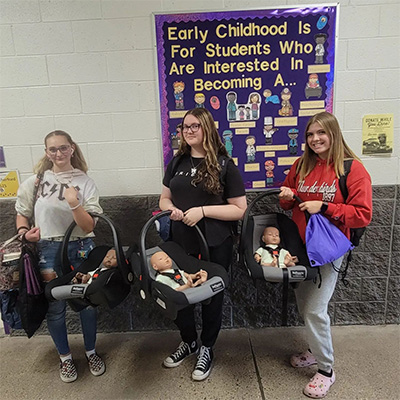 Students in the 8th grade also attend the JA Facilities to attend the Finance Park. The JA Finance Park is a public/private nonprofit collaboration between our region's school systems, businesses, educators, and volunteer mentors who come together to inspire, guide, and teach students how to be financially capable and ready to take on their futures.
Our students participate in the education and career action plan (ECAP) throughout their junior high and high school years in QCUSD. This plan helps students develop an actionable plan when they graduate from high school. High school students participate in a weekly advisory period where they have a variety of opportunities to assist in developing their plan for post-high school.
Beginning in high school, students also have the opportunity to take part in the career and technical education (CTE) program.
The CTE program offers many classes with project-based instruction with opportunities for industry certifications, prepares students for a competitive workforce, and engages learners in relevant experiences leading to purposeful and economical careers. 
To see what each CTE class each high school offers, please visit their CTE page.