Lessons Students Can Learn in Photography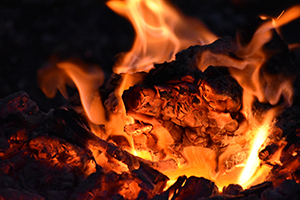 Photography is one of the fine arts classes students can take at QCUSD schools. Photography classes give students a chance to have hands-on experiences to produce incredible images while seeking inspiration for their future. Here are some important lessons students can learn when they are involved in photography:
Creativity and Perspective - Photography allows for creativity, self-expression, and the ability to view the world around them in a different way. Students can become some of the most incredible photographers when they use their creativity to express a different perspective. They look at life with a fresh innocence that many adults do not have, and this allows student photographers to bring an inspiring perspective on something ordinary.
Self-Discovery - When students reflect on how they will take a picture, they can see what kind of person they are. They will be able to learn what things are fascinating to them and identify ways they can impact their surroundings.
Confidence - Students gain the confidence that comes from inspiration through photography. Some beginner students have never taken a formal photography class, yet they are producing incredible images just by sharing what interests them.
"I am so proud to share these photographs that were taken by some of those incredible students. Queen Creek High School has so much talent, and we are only getting started."
- QCHS Photography Instructor Kristen Culley