QCUSD School Year Review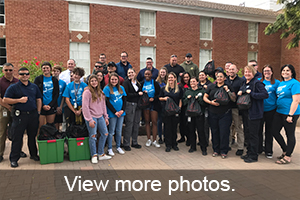 It always seems each school year goes by in a blink of an eye. We have come to the end of another year here in QCUSD, but we will not forget the highlights of this year.
Eastmark High graduated its first senior class with over 130 senior
We honored 27 teachers and staff in our third annual Awards of Excellence
Two QCUSD principals received the Exemplary Principals Award from the county superintendent
Two of our teachers earned their national board certifications
QCUSD built partnerships with the new Queen Creek Police Department and other local organizations through C.A.F.E and Business Partner Breakfast events
The Queen Creek Schools Education Foundation awarded more than seven thousand dollars in teacher grants this year, and more than 73 thousand dollars in student scholarships
Schnepf Elementary School opened this year, welcoming more than 650 students to their campus
Frances Brandon-Pickett Elementary earned the A+ School of Excellence Award
Next year will be another exciting one for QCUSD, with the opening of Crismon High School and the continued growth of our student population and premiere-level education.
We at QCUSD want to thank the teachers, staff, parents, guardians, and students for another great year. We thank you for choosing Queen Creek Unified and we look forward to seeing you again in the 2022–2023 school year!