EHS Students Place in State Future Business Leaders of America Competition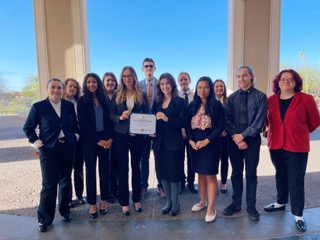 Eastmark High School's Future Business Leaders of America students attended the 2022 State Leadership Conference in Tucson. Every year, students may choose from over 60 different competitions to hone and develop their skills in the industries of media, business, and informational technology. They receive objective tests, role play scenarios, and projects that are then evaluated by industry professionals. EHS students spend time throughout the entire year preparing for this event in addition to all the coursework and activities they do outside of FBLA.
The following students will advance to the National Leadership Conference in Chicago at the end of June.
Second Place - Computer Game and Simulation Programming - Ysabelle Trinidad
Second Place - Digital Video Production - Joyce Cobarrubias and Brianne Szabo
Third Place - Introduction to Event Management - Kathleen Cea
Fourth Place - Publication Design - Sierah Schoenbeck
The following students also placed in the state conference.
Fourth Place - Future Business Leader - Brianne Szabo
Sixth Place - Electronic Career Portfolio - Carli Brown
Sixth Place - Sales Presentation - Luke Frank
Ninth Place - Website Design - Haley Dunlavy and Isabella Slowik
The following students participated in events only offered in Arizona. These events are a way to pilot new events for the national organization.
First Place - Digital Photography: Professional Business Portraits - Isabella Slowik
Second Place - Battle of the Chapters - Eastmark HS
Fifth Place - Traditional Scrapbook - Eastmark HS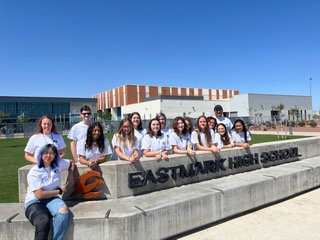 On behalf of all of us in QCUSD, we would like to congratulate these students on their success and look forward to their future competitions.