QCUSD Announces New Assistant Superintendent for Secondary Schools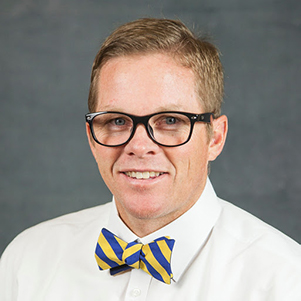 The Queen Creek Unified School District (QCUSD) Governing Board and Superintendent Dr. Perry Berry have announced a new assistant superintendent for secondary schools, Casey Eagleburger.
Eagleburger is an Arizona native and is the current principal of Red Mountain High School in Mesa. He earned his master's degree, superintendent certification, and bachelor's degree in secondary education at Northern Arizona University. Prior to spending three years as Red Mountain's principal, he was a junior high school principal for ten years. Eagleburger has dedicated his career to education, previously serving as an assistant principal, athletic director, coach, and teacher. 
"It has been an incredible experience in being able to work with all students, staff, and the community in each of those situations," he said. 
Eagleburger is looking forward to serving students in a new capacity as QCUSD's assistant superintendent of secondary schools. Superintendent Dr. Perry Berry is also looking forward to Eagleburger taking on this role.
"He has made a name for himself serving students in Mesa and we're looking forward to building on those successes here at Queen Creek Unified," said Dr. Berry.
Eagleburger will start the new position in July.